A unique blend of story and song.
A folksinger in every sense of the word.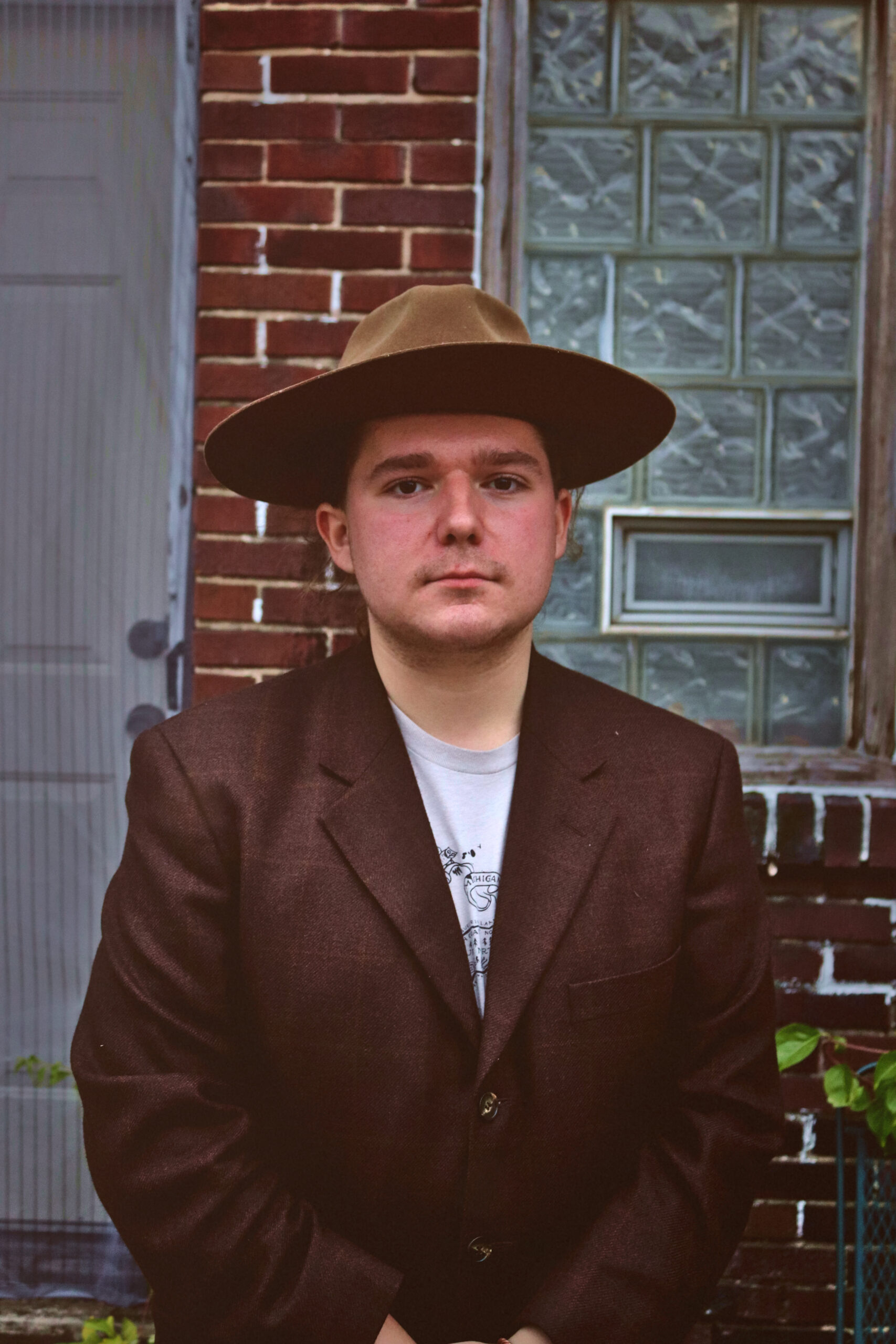 Ben Traverse is a traditional folk singer, songwriter, multi-instrumentalist, and member of the Earthwork Music Collective with deep roots in Michigan.
Traverse has spent the better part of a decade cutting his teeth with many prominent forces in Michigan's folk scene. He's found his passion steeping himself in the rich history of traditional folk music. Drawing inspiration from Pete Seeger, Alan Lomax, and countless others, Traverse brings a unique, youthful enthusiasm to an rich and storied musical tradition.
With a 200+ song repertoire played solo on both guitar and clawhammer banjo or with a band, Traverse can mold his set for just about any occasion:
Traditional Irish music / St. Patrick's Day Party
Sea Shanties
Traditional children's music
Educational sets focusing on the history of the songs, the cultures that inspired them, and how they relate to us today
Old time/ bluegrass gospel and spirituals
Facilitated bluegrass or folk song jams

Notable Venues:
*w/ the Earthwork Collective
Notable Festivals:
Some Artists I've Shared the Stage With:
The Band:
The Ben Traverse Band is a rotating cast of characters of friends, partners, and peers. These are some of the folks that accompany me.
Josh Holcomb, fiddle (Dede & the Dreamers, West MI Symphony)
Vince Russo, washboard (Appleseed Collective, Desmond Jones, Fay Burns)
Michael Dause, guitar & drums (Moss Manor, Treeskin, Shantyland)
Keala Venema, fiddle (Whorled, Pocket Watch)
Elijah Russ, upright
Kyle Pitcher, upright (The Founding)
Carsten Forester, mandolin, guitar, upright (Grand Industrial String Band)
Noah Cameron, drums & bodhrán (Forest Trail Music Festival)
Activism:
Accolades:
2019 2nd best musical act in Manistee County – News Advocate Readers' Choice Awards
Testimonials:
"Ben is the modern day Pete Seeger. He's a musical archeologist who writes songs that sound like they're from a hundred years ago." –The Accidentals
"As a musician, Traverse is rooted in the past, forward thinking, and fully present. His foundation is solid and he cares deeply about music and people." –Seth Bernard
"Ben's passion for music is unmistakable. From the onset of the first note, Traverse creates magic! The future is bright with this one." –Mark Lavengood
"This is a well-researched, well-sung collection, from someone who is passionate about 'preserving musical traditions from years gone by', and it does exactly what it says on the tin."
–The Living Tradition, Scotland (Old Time American Music album review)
Discography: